Driven by innovation and imagination, we are passionate about making a positive difference in our communities, with our customers and team members and ultimately the world. Sustainability matters. Sustainability is a staple for doing business reliably and successfully here at Ardent Mills. As the premier flour milling and ingredient company, it's our promise to continue to make our coast-to-coast network more sustainable.
Our sustainability pillars focus on agriculture, operations, procurement and transportation. But our commitment doesn't stop there. We are also sustainable in our approach to the communities where we live and work. We are proud to partner with customers, communities, vendors and team members for a more sustainable world.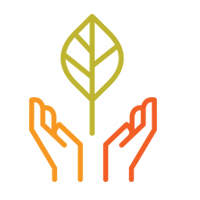 Agriculture
Because we partner with farmers every day, we owe it to them and the land to seek sustainable outcomes for agriculture. That is why we joined Field to Market®, an alliance focused on defining and measuring the sustainability of soil conservation, air and water quality in agriculture. We also continue to partner with family farms and members of the industry to grow wheat and other grains, track continuous improvement and share stories about sustainability with consumers.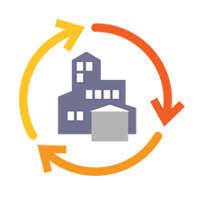 Operations
Nearly 100% of the wheat that comes into our mills is consumed, providing either human or animal nutrition. Nothing is wasted. Additionally, we've installed high-efficiency lighting and motors and improved the Operational Equipment Effectiveness (OEE) of our plant operations, resulting in a reduction in energy use. We are also very proud to have had a substantial reduction in our fossil-fuel-derived greenhouse gases. We work hard to continuously improve our operational impact on the earth.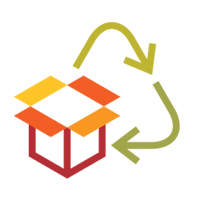 Procurement
We focus on resource-saving initiatives, such as the changing of our packaging and paper design from a 3-ply to a 2-ply paper, and the procurement of paper through the Sustainable Forestry Initiative®. Our efforts allow us to use less paper, leading to less fuel emissions emitted into our environment. Recently, our dedication to conservation initiatives earned one of our state-of-the-art facilities a certification by the RSPO. The RSPO, or the Roundtable on Sustainable Palm Oil, is an organization that ensures all products containing palm oil are responsibly sourced from certified suppliers. Improper palm oil cultivation has caused major deforestation in many parts of the world. By pairing with a not-for-profit organization like RSPO, we can take steps toward protecting the environment and wildlife.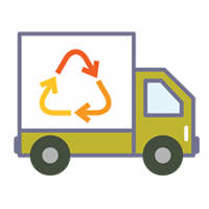 Transportation
We've made significant investments in our equipment and improved transportation strategies. We're constantly working to cut down on unproductive miles spent driving without transporting goods by strategically planning trips and maximizing payloads. We are partners with the U.S. Environmental Protection Agency's SmartWay® Program, through which we work closely with our carriers to increase miles driven using clean-burning fuel alternatives. Our investment in compressed natural gas trucks (CNG) has significantly reduced our output of greenhouse gases, allowing us to lessen our global footprint.